Last Sunday night, Aaron and I went to our friend Emily's place for dinner! Emily used to live with the Choi's (Aaron's old student's family). You probably remember her from past blog posts about hanging at their place!

Anyway, She recently got her own place - the 2nd story of an old Korean couple's home. It's filled with character! To get to the bathroom, you have to walk out the front door, through the front entry area, and into the outside bathroom! There's a small door, off the kitchen, that leads out to a small balcony (with no railing) where I'm sure Korean's, for the past 50 years, have grown vegetables of all sorts during the summer! Emily's other friends think she's crazy for living there because it's old, kinda dirty, there's no air conditioner, lots of different shades and patterns of wallpaper and flooring, green painted screens on the windows, and a gate of sorts covering the front door! But, in my opinion, the place has more character than I've ever seen in this country, and I want it!! Yes, I'm a bit jealous! ... and yes, I will be searching for a home like this for next year! No more modern apartment for me! :)
Anyhow, back to bringing Kenya to Korea! Emily is from Kenya, so for dinner, she went above and beyond and prepared one of her favorite Kenyan meals for us!!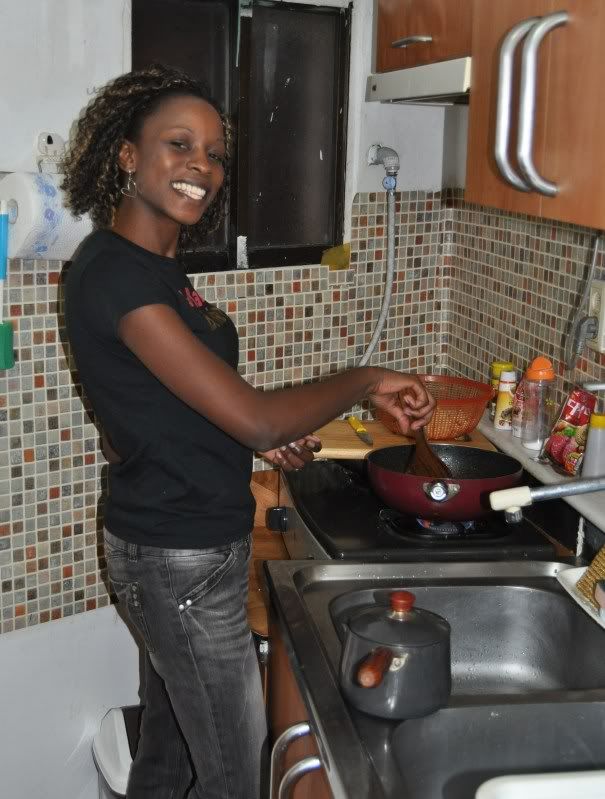 Chicken with secret Kenyan spices...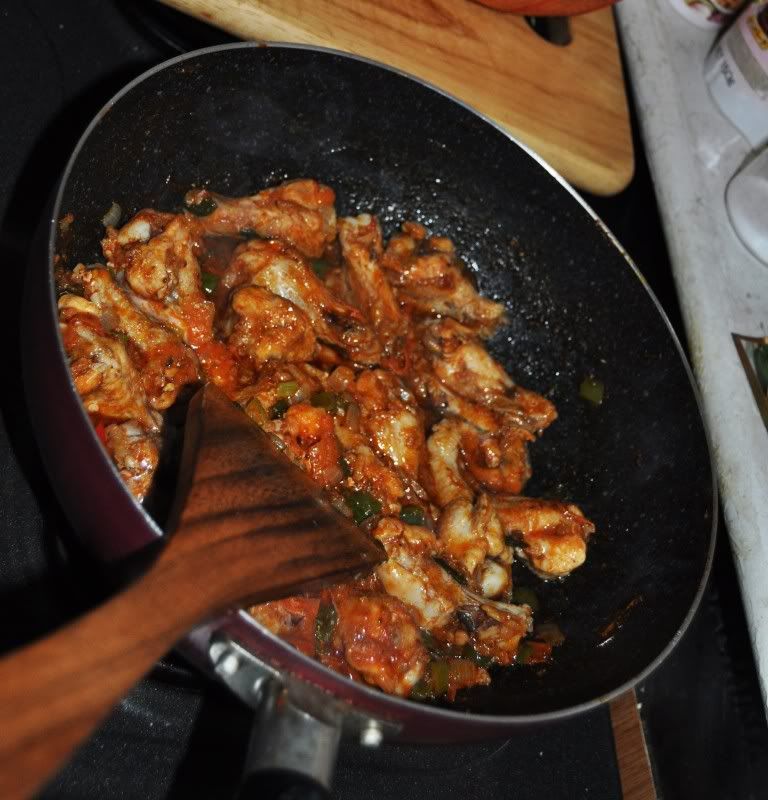 ... and while these aren't called tortillas in Kenya, they sure looked and tasted like them! And unfortunately, the moment after I snapped this picture, my camera battery died, so I don't get to show the other stuff she made! Just take my word for it, it was awesome and made me wanna put Kenya on my list of future travel destinations!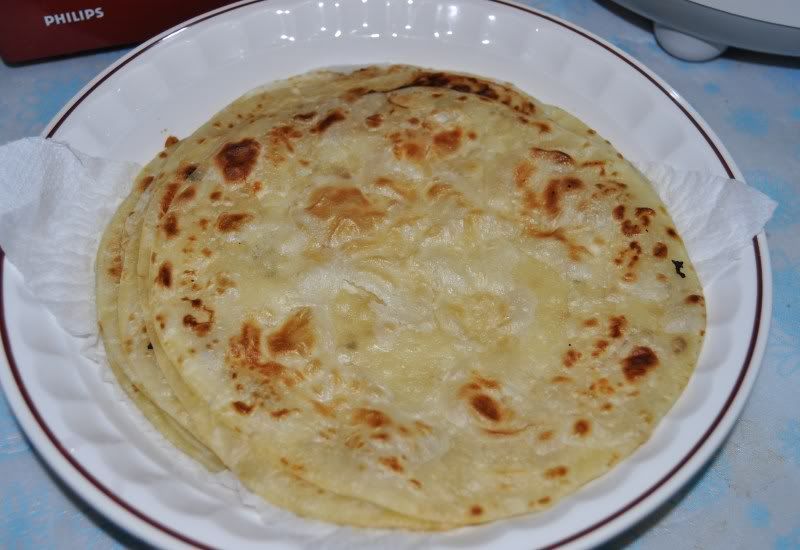 This weekend, I'm having her, her boyfriend, and Aaron over for dinner at my place! I'm thinking of ordering pizza! :)