Yesterday was my last day in Boracay, so I planned to meet Lindsay at 8am to golf a couple holes of the fairways resort golf course! Unfortunately my alarm on my iPod didn't go off, but luckily I woke up at 8:04 and since I'm what I like to call low maintenance, I jumped out of bed, threw on some clothes, brushed my teeth and off I went!
Lindsay was waiting for me at "the bag drop" with a golf shirt, socks, gloves and some golf shoes for me to borrow! Luckily the shoes fit like a glove! We jumped on her own personal darling red golf cart with her own personal caddie, and headed to the 18th hole!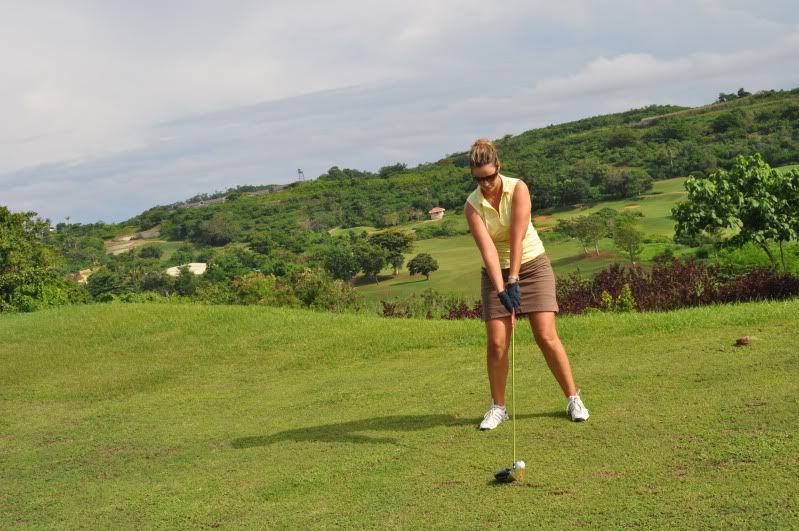 This is Marisa and Lindsay. Marisa is 35 years old and has 8 kids! I was speechless!
Dad, be ready to be proud! I had a double boggie on a par 4! This is especially impressive, in my opinion, because I've only ever played on a real course once!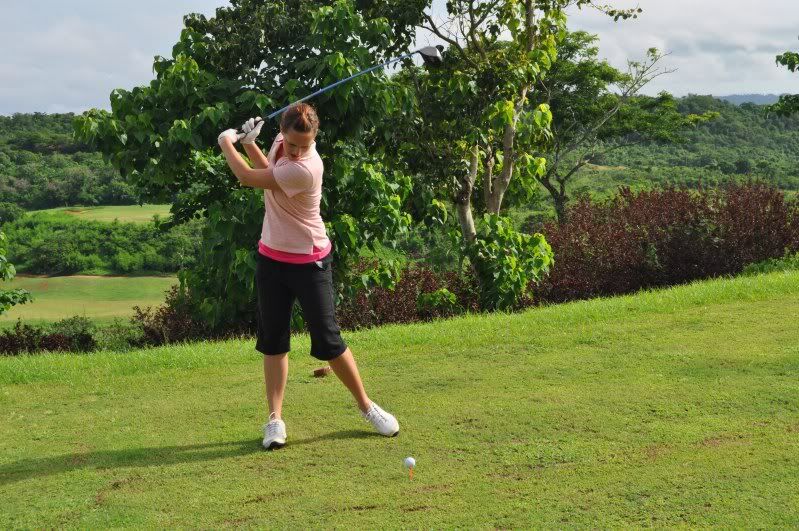 I then headed over to my room to pack up and say goodbye to my fabulous accomodataions! :(
I had my daily skype session with Aaron before I left and rhen headed over to the airport with Romel, who accompanied me the whole way!
I've been to small airport a time or two in my life, but nothing like this!
Their xray machine didn't even work! Hahhaha
I'm not sure why I'm getting so lucky with my flights these days, but I got he exit row And the seats in front of me where facing my direction And unoccupied! The stewardess said , "It's okay to put your feet up!" I never had to fulfill my duty with the emergency exit door, so needless to say, it was a very nice flight!!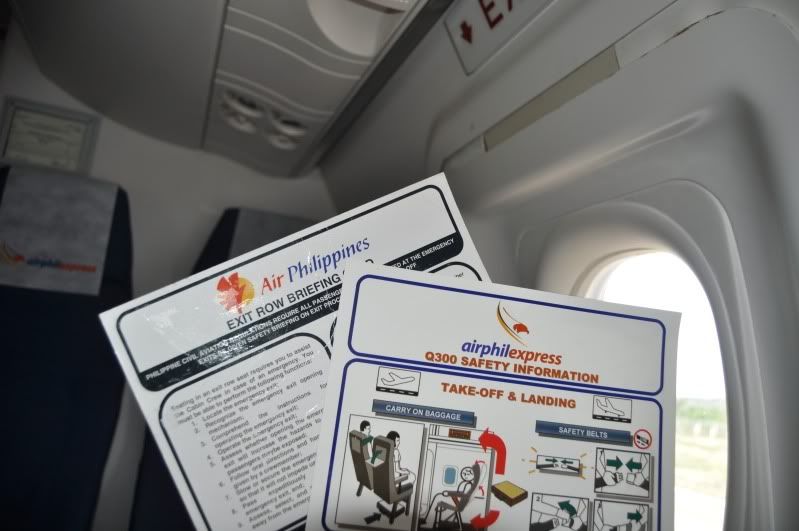 ... and you can't beat a view like this! Boracay is below, Caticlan above, and the 2 islands in between are the 2 I visisted...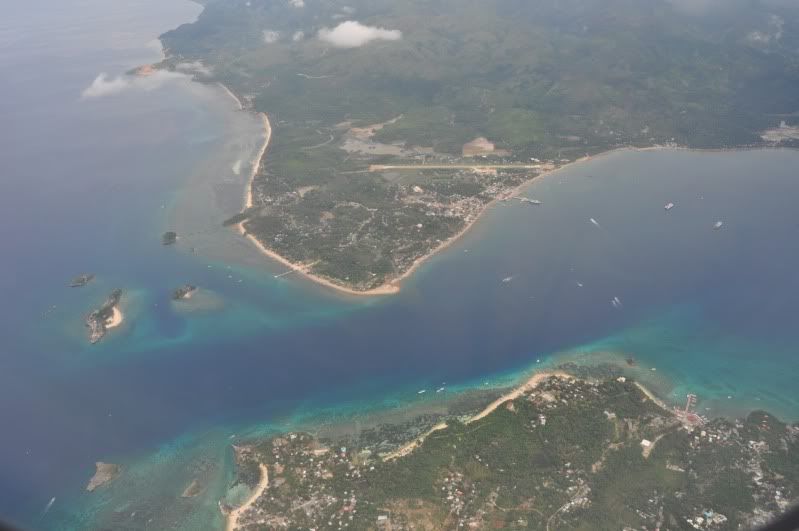 When I arrived in Manilla, I ran to my connecting flight and asked a nice girl from Spain if I could cut in front of her in line for check in, because I was cutting it really close and she said "of course!" We chatted for a little while and then she asked if I would like to ride with her and her friends to El Nido in a hired van when we landed in Puerto Princesa! Unfortunately I missed my flight and had to rebook it, but for $20 it wasn't exactly a budget breaker! The nice thing was Gala (the girl I met) and I were on the same plane!
When we landed we met with her 3 friends! The 4 of them are incredibly nice and funny and brought me into their group right away! The van drivers name was Godjill! How funny is that?! So I was Jill 1 and he was Jill 2!
We stopped off here for dinner...
... and I accidently left without getting my change (approximately $20) so they insisted we turn around and we ended up driving back, but when we got there, the man told us he didn't have it and told us we didn't give him extra money, which we definitely did... Very frustrating experience! It's only $20, but it's the principle of it, you know?! I really don't like being lied to!
Within another 3 hours or so, and lot of bumpy dirt roads, which Jill 2 called "massage time", we had arrived in El Nido, which was lit only by the moon, since it was shortly after midnight! The group checked into their hotel, but unfortunately their place was booked, so Jill 2 helped me find a place! I checked into a small room on the beach around 1am, and headed right to bed for some sweet dreams of paradise!!!